Danny Y.W Wong MA
Philosophy
Emotional pain and suffering, failure to thrive and psychological distress can sometimes be due to unintentional self-sabotage as a result of negative or faulty patterns. The thoughts and behaviors in which we engage in most frequently, alongside the meaning we choose to assign them, dictate the quality of life that we lead. Whether we are aware of it or not, patterns (both behavioral and mental), govern a large portion of our lives.  My name is Danny Y.W. Wong and here at Breakthrough Therapy & Coaching, my goal is to help you explore, identify and work through the rituals that are keeping you stuck or in distress, whilst creating more empowering ones, so that you can live the life you truly desire. I work with this notion alongside my training and experience as a qualified Counseling Psychologist.
Amongst the other various issues I work with in psychotherapy and coaching, I focus on the study and treatment of Anxiety Disorders, in particular, Obsessive Compulsive Disorder (OCD); where I utilize Exposure and Response Prevention (ERP) within the Cognitive Behavioural Therapy (CBT) context, alongside Psychoeducation and Emotion Regulation. Using this combination of psychotherapy, I have experienced remarkable success in treating clients diagnosed with OCD, as I help them breakthrough the compulsive rituals and obsessive thoughts which previously plagued them.
I work primarily with expats and locals in The Hague (Den Haag) and the surrounding areas, but also have the option of Web Therapy for clients who prefer this, or live abroad.
Background
Having lived in an international and multicultural setting for nearly 2 decades, I have come across in my own personal, academic and professional career, people from all walks of life. I believe in using a client-centered/personalized and integrative approach both to therapy and coaching where I incorporate a variety of both psychological and coaching approaches in my work. 
I have completed a 2 year Master's Degree in Psychology, with an Emphasis in Counseling Psychology, where an extensive part of my internship training consisted of Cognitive Behavioral Therapy (CBT) amongst other approaches to psychotherapy (See My Approach). I have also completed both a Bachelor's Degree in Applied and Behavioural Social Sciences with a specialization in Psychology and a Bachelor's Degree in Psychology. I have spent a significant portion of my life focused on the applications of self-development strategies and self-actualization in my own personal life and those of my clients.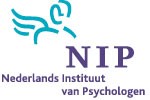 Professional Member Lid Nr: 255382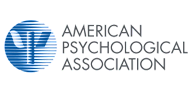 Associate: 02906765
Continued Development
I believe that self-development is a constant learning process and stay up to date with the latest techniques/strategies alongside continual training and innovations in both the psychological and coaching fields whilst having an active interest in the field of social media and it's effects on human psychology. On May 2016, I presented my research paper publication in the field of social media and self-esteem at The Social Media Project: 1st Global Conference, in Prague.
Within the coaching context, I developed and conduct a 4 module skills training/self-improvement seminar, Project: Breakthrough, which consist of:
-Defining Yourself and Your Desires
-Transforming Limiting Beliefs Into Positive Action
-Eliminate Obstacles: Dealing With Problems, Crisis and Fear Through Strategic Change
-Strategies For Long Term Success
On a personal note, I know what it feels like to suffer emotional pain and be at odds with what to do. Let me help you find your way.